Charlottesville: A Brown Christian Response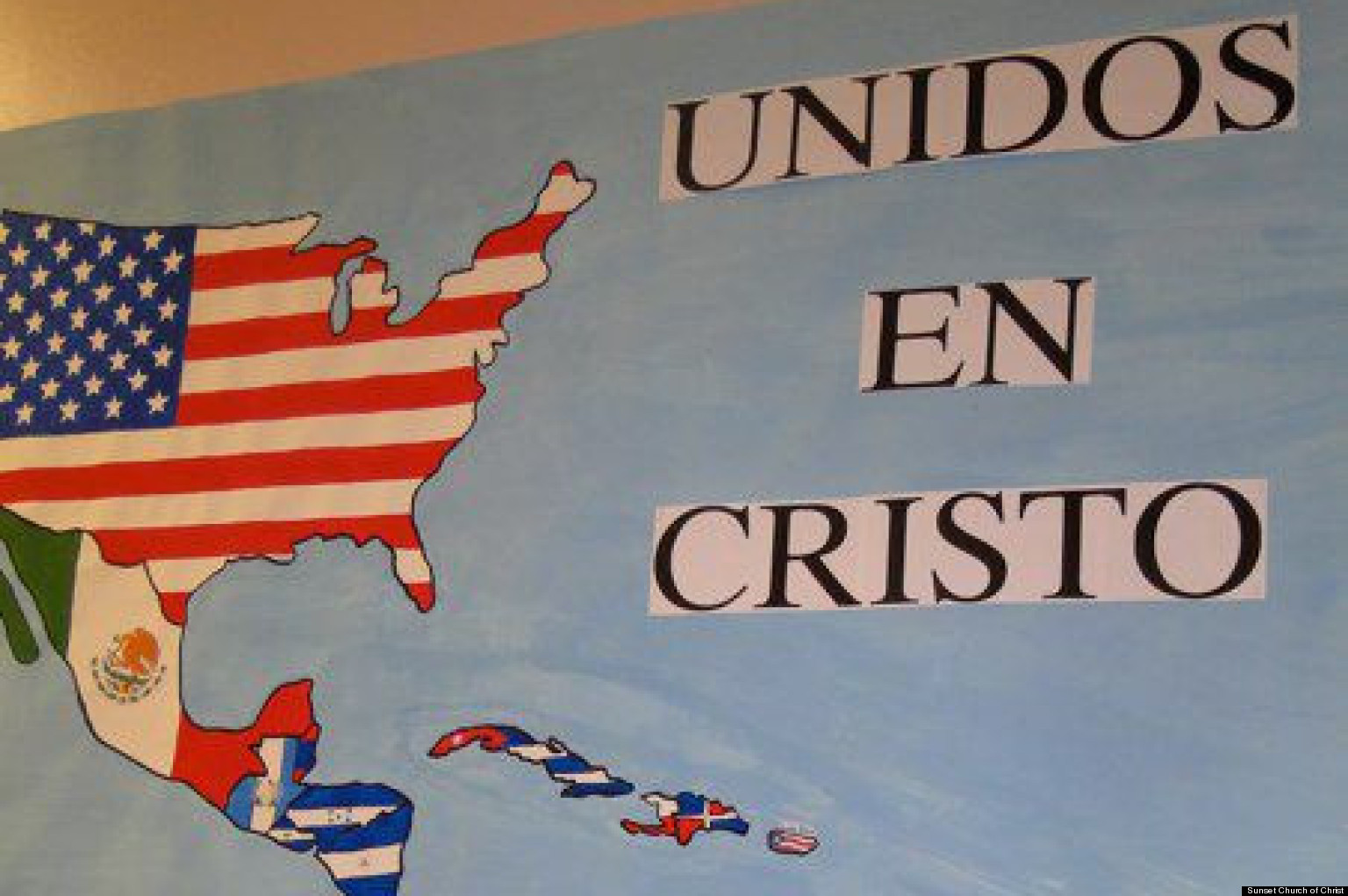 Charlottesville: A "Brown" Christian Response
In the wake of the despairing events of Charlottesville, I have gone through a wide range of emotions. I wrote an earlier version of a blog, but was too overwhelmed and unclear to post it. In God's providence, I have had the privilege of meeting for the past three days with Black, Brown, Asian, Native, and Mixed Race Christian sisters and brothers in Philly. Their collective wisdom, strength, and support has given me much clarity. I thank them. What follows is what I have learned from them and what I am currently laying before the feet of God. Christ hear our prayers.
My feelings can be summed up in three words:
Disgust.
 Fear.
 Courage.
 Like most People of Color, I am disgusted by the fact that neo-Nazis and KKK clansmen could march this week in Charlottesville in full view of the world, emboldened and unashamed, wearing khakis and carrying tiki torches and semi-automatic weapons. They declared a blatant message of hate towards African Americans, Jewish Americans, Latinas/os, Middle Eastern Americans, Native Americans, Asian Americans, those of Mixed Race ancestry, and all who are not "white." Forget the torches that we hear so much about on the news. I'm scared as shit of the AK 47's and semi-automatic weapons that they also brandished with impunity. If they would drive their car cowardly into a crowd of people without remorse, then what would stop them from shooting me, my friends, or family if they saw us on the street? White privilege sees only the torches. White privilege says, "there are two sides" to what happened. I've been traveling the South and the East Coast for the past two weeks, and in this short time I've experienced two, in your face, racial microaggressions from older white men who felt that they could treat me with disdain simply because of my Brown skin. They didn't know I hold two doctorates, am an attorney, pastor, and tenured professor at UCLA. All they saw was that I was a Person of Color. The first time was on a plane and the second incident was in a trendy sandwich shop in Philly. What was to stop them, or someone like them, emboldened by the events of Charlottesville, to impose physical violence upon me or someone I care about? I'm scared and disgusted as hell because I know that the racial right in this country is emboldened by another white man, the most powerful white billionaire man in the world—Donald Trump.
When #45 declared that there were "good people" marching in the midst of neo-Nazis and clansmen, he finally revealed his true colors. It is not possible for a good person to march with white supremacists carrying guns and chanting "Jews will not replace us." Donald Trump is a crazy man. After Charlottesville, anyone who seeks to defend him is severely misguided. I have no respect for anyone, who, from this point forward attempts to rationalize his words or behavior. Whoever defends him now is blinded. It is that clear. Punto.
"What business is it of mine to judge those outside the church? Are you not to judge those inside?" 1 Corinthians 5: 12. I am deeply angered by those in the church who have not spoken up against Donald Trump and the Charlottesville Nazi rally. You can no longer say, "oh well, he's just a baby Christian." Well, if he is a Christian—which none of his actions demonstrate—then I have full biblical authority to judge him. And for those Christians who have not spoken up for fear of conflict or persecution—this is not a valid excuse. As Lord tells us:
18 "If the world hates you, keep in mind that it hated me first. 19 If you belonged to the world, it would love you as its own. As it is, you do not belong to the world, but I have chosen you out of the world. That is why the world hates you. 20 Remember what I told you: 'A servant is not greater than his master.' If they persecuted me, they will persecute you also. If they obeyed my teaching, they will obey yours also. John 15: 18-20
If you love me, my family, and the millions of People of Color in the United States, then you must speak up. As Dr. King said when the evil of segregation and racism were also so clear in an earlier time, "In the end, we will remember not the words of our enemies, but the silence of our friends."
Just as most white evangelicals did not support Dr. King when evil was so clear in the 1950's and 60's, perhaps I cannot expect most white evangelicals to support us now in 2017. If I am wrong, please prove me wrong and I will gladly celebrate with you. And if you say, "wait a minute, you are being too harsh." Or, "you are a leftist Chicano and a radical." Or if you respond, "wait, you are hurting my feelings." I say to you, "Who are you to tell me how hurt I can feel?" My gracious Heavenly Father sits with me now, hears me and comforts me, and gives me strength to make it through this moment.
I am glad that some white evangelical pastors, and some pastors of Color have spoken out and drawn a bright line with the events of Charlottesville. Thank you for standing with us, your sisters and brothers in Christ.
But to those who are just now speaking up for the first time, though I am grateful, to be honest, I am also angered by your timing.
You have "heroically" come out now to denounce Charlottesville and garnered publicity for yourself, but where were you when Donald Trump called me, my family, friends and students, "rapists and criminals"? Where were you when Pastor Noe Carias was arrested by ICE and unjustly separated from his family one month ago? Where have you been during our sleepless nights as we have fought with thousands of other Christians across the country to block his deportation? Where were your "bright lines" and social media posts when ICE recently arrested a father who was dropping off his child at school, arrested a woman who was hospitalized with a brain tumor, and circled the wagons around a Latino church on Mother's Day? Where were you when my friend's mother contracted HIV from a faulty blood transfusion at a crappy hospital because she did not have access to quality health care? Where were you when the hospital denied responsibility and no attorney would take her case because she had no money to pay them? Where were you when my neighbor's daughter died in childbirth because she did not have access to health insurance? Where have you been in the face of the gunning down of dozens of beautiful Black and Brown kids by police in the past several years? Where have you been over the past decade as millions of Brown and Black youth--made in the stunning image of God--have been denied a quality education which would allow them to flourish as God's children? They are dearly loved by Christ, and He laid down His life for them, as well as for you and I and our children who enjoy plenty to eat and easy access to quality education, healthcare, and the legal system. I cannot take your hypocrisy any more.
Your Gospel is too small. You say that the "good news" is simply that Jesus died on the Cross to forgive us of our sins, so that we can go to Heaven when we die. Each of those individual statements are critically important, but far from the whole Biblical truth. I am eternally thankful to Jesus for dying on the Cross, in my place, to forgive me of my sins so that I might be restored into right relationship with God. For eternity, I will bow my knee in humblest adoration of Christ for my personal salvation, and I will never cease to celebrate the unfathomable mystery and sacrifice of my Lord Jesus Christ on my behalf. He has made me new and rescued me from a life of death and depravity. If you could have only seen me before He saved me by His grace and changed my life! And oh, how I cling to the hope of Heaven. I long for the day when I get to see my Abuelita, PoPo, and Gung Gung again, as well as meet my Abuelito for the first time. Together with Paul I say, "If only for this life we have hope in Christ, we are of all people most to be pitied" (1 Corinthians 15: 19).
And yet, this narrow presentation of the Gospel misses the full beauty and majesty of the Good News of Jesus Christ. Christianity is not just eternal "fire insurance" which leaves most of life untouched by God's love and redemption. The "Good News"—the best the world will ever hear—is that that Jesus is the Servant King of the World. He gave His life and rose again to save, redeem, and transform every aspect of our lives and the world. This includes everything messed up and broken in our world–-whether personal, familial, social, or global. It includes our personal emotional brokenness and dysfunctional family relationships, but also poverty, racism, slavery, human trafficking, oppression of immigrants, warfare, lack of clean water, AIDS, gang violence, and lack of educational opportunity. And, it includes the reconciliation of all peoples of every nation, tribe, language and culture as one redeemed People of God.
Paul majestically proclaims the holistic and all-encompassing nature of the Good News of Jesus Christ in his letter to the Colossians:
15 The Son is the image of the invisible God, the firstborn over all creation. 16 For in him all things were created: things in heaven and on earth, visible and invisible, whether thrones or powers or rulers or authorities; all things have been created through him and for him. 17 He is before all things, and in him all things hold together. 18 And he is the head of the body, the church; he is the beginning and the firstborn from among the dead, so that in everything he might have the supremacy. 19 For God was pleased to have all his fullness dwell in him, 20 and through him to reconcile to himself all things, whether things on earth or things in heaven, by making peace through his blood, shed on the cross.
 And in the more straightforward words of John, "He who was seated on the throne said, "I am making everything new!" Revelation 21:5.
The multicultural reconciliation embodied by the Gospel is also declared by John,
9 After this I looked, and there before me was a great multitude that no one could count, from every nation, tribe, people and language, standing before the throne and before the Lamb. They were wearing white robes [not khakis] and were holding palm branches [not Confederate flags, AK-47's and clubs] in their hands. 10 And they cried out in a loud voice [not "Jews will not replace us"][but rather]:
"Salvation belongs to our God [not Hitler, David Duke, or the Alt-Right, or the Republican or Democratic Party], who sits on the throne, and to the Lamb." Revelation 7: 9-10
When the Gospel we preach becomes anything less than this, we run the grave risk of misrepresenting Jesus Christ and watering down the holistic nature of His salvation. In the words of martyred Archbishop Oscar Romero:
"A church that doesn't provoke any crises, a gospel that doesn't unsettle, a word of God that doesn't get under anyone's skin, a word of God that doesn't touch the real sin of the society in which it is being proclaimed - what gospel is that? Very nice, pious considerations that don't bother anyone, that's the way many would like preaching to be. Those preachers who avoid every thorny matter so as not to be harassed, so as not to have conflicts and difficulties, do not light up the world they live in."
When fail to denounce racial injustice, we hinder the progress of Christ's beloved community of all people, language, nation, tribe, and tongue. Our failure to condemn racism of every kind, as well as our failure to positively proclaim racial justice, replicates the 500 year old spiritual lie that Christianity is a racist, classist, and sexist religion.
Proximity to the poor. Not only is your gospel too small, but your lack of action and love on behalf of the poor and marginalized also probably results from what one of my friends calls lack of "proximity to the poor. Instead of loving your immigrant and poor neighbors who live across the way from your suburban church, your churches are inwardly focused and hardly ever reach beyond your four walls. What's more, some of your trendy churches actually facilitate the process of gentrification—neo-colonialism—which drives out People of Color who have lived in their communities for generations. When you do leave your four walls, how often is it that you, like Moses, go out to see the suffering of God's people today in the "Goshens" of the United States? The suffering in East Los, South Los Angeles, Philly, Harlem, Detroit, San Antonio, Florida, and Native American reservations throughout the nation, is real and deep. And, just as important, the people are brave. You have much to learn from them.
Why does your church go on short term mission trips, or sponsor overseas missionaries, yet ignore the suffering of the very family members of the global "unreached" who live in inner cities and rural communities throughout the United States? I cannot take your hypocrisy anymore.
The white evangelical church has lots its moral authority to lead in issues of race and justice in America. You can no longer lead us in these matters. Your leadership has taken us nowhere and has led 80% of white evangelicals in America to support a president who justifies white supremacy. It has led us to the place where, as recent sociological research has shown, white evangelicals are more likely than other groups, to believe that they experience more racism in America than People of Color.
The approach of white evangelicals leading the charge for racial justice in America has not only produced little results, it is also unbiblical. A lesson from the early Church in the book of Acts is instructive.
Remember when "the Hellenistic Jews among them complained against the Hebraic Jews because their widows were being overlooked in the daily distribution of food" (Acts 6: 1)? What was the solution of the apostles to this ethnic injustice? We are told that the Apostles gave the following instructions:
"3 Brothers and sisters, choose seven men from among you who are known to be full of the Spirit and wisdom. We will turn this responsibility over to them 4 and will give our attention to prayer and the ministry of the word."
5 This proposal pleased the whole group. They chose Stephen, a man full of faith and of the Holy Spirit; also Philip, Procorus, Nicanor, Timon, Parmenas, and Nicolas from Antioch, a convert to Judaism. 6 They presented these men to the apostles, who prayed and laid their hands on them.
7 So the word of God spread. The number of disciples in Jerusalem increased rapidly, and a large number of priests became obedient to the faith." Acts 6: 3-7
The solution to the ethnic injustice at hand was the selection of seven Hellenistic Jews to lead. We can infer that these first "deacons" were most likely from the aggrieved Hellenistic group of early Christians because of their Greek names. As the stakeholders—it was the widows of their own cultural group who were being overlooked—they were in the best position to address the inequality which was occurring. Note also that the Hellenistic Jews were not afraid to complain to their fellow Hebraic Jews about the injustice they were experiencing. In addition, the Hebraic Jews did not deny that injustice was taking place. Instead, the Apostles listened and addressed the problem by empowering those who were on the receiving end of the institutional injustice.
And what was the result of this approach? The word of God spread, the number of disciples in Jerusalem increased rapidly, and a large number of priests became obedient to the faith. Amen. Amen!
Will the white evangelical church in America respond to the racial injustice of 2017 following the example of sacred Scripture and the early Church? Will white evangelical leadership stand aside and allow Black, Brown, Asian, Native, Middle Eastern, and Mixed Race sisters and brothers to take the lead in the profound issues of racial justice which are confounding our nation today?
Or will it continue to give excuses as many did this week, and as many have done for the past 400 years of U.S. history.
This is where millions of us Christians of Color stand this day. We've had enough. Our families, friends, children, and communities have been overlooked for far too long. We will not back down. If the precious Word of God is to spread and flourish, we must now lead.
In Christ alone who gives me hope and courage, who comforts me, and who prepares a table before me in the presence of my enemies,
Rev. Dr. Robert Chao Romero, J.D.,Ph.D.
Pastor and UCLA Professor of Chicana/o Studies and Asian American Studies
@ProfeChaoRomero
www.facebook.com/jesusforrevolutionaries