Racial Fault Lines: Trayvon Martin, Voting Rights, Immigration Reform, and Affirmative Action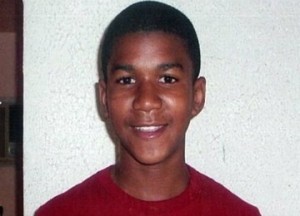 We are in dangerous racial territory.
Voting Rights. On June 25, the United States Supreme Court emasculated half of the historic Voting Rights Act.  The reasoning of the majority:  Racism is not a huge problem in the United States and the South is no longer extremely racist like it used to be.  The day after this decision was handed down what happens?  Numerous states like Texas re-implemented voting practices and voting districts which disenfranchised thousands of Latinos and African Americans.   The result—millions of Latinos and African Americans feel politically ostracized.
Immigration Reform.   Despite wide-scale national support for comprehensive immigration reform, Republican members of the U.S. House of Representatives are resisting the passage of such compassionate legislation.  The result--millions of Latinos, including myself, feel racially ostracized.
Affirmative Action.   On June 24, the United States Supreme Court  in theory upheld the constitutionality of race-based affirmative action in public universities, but seems to have opened up a foothold for future constitutional challenges by conservative opponents of affirmative action.   The result—millions of supporters of affirmative action like myself feel somewhat relieved, but leery of future legal challenges brought by those who feel that racism is not a major issue of concern and that educational equality is a reality in this country.
George Zimmerman acquittal.   Today, George Zimmerman was acquitted in the murder of Trayvon Martin.  He was also acquitted for the lesser charge of manslaughter.  17-year old Trayvon, who had no criminal record, was killed by Zimmerman at 7:15 p.m. while returning home from buying Skittles and a cold Arizona drink.   How does this make me and millions of others of Latinos and African Americans feel?  The lives of black youth in this country apparently don't matter.  We were already aware of unequal justice in the American legal system for People of Color, now we are even more persuaded.
As a result of these recent legal and political developments, millions of People of Color now feel angry, hurt, and alienated.  It's a scary place to be.  It's the stuff of civil unrest.
As a follower of Jesus, what should our response be to all of this?  I'm still figuring things out myself, but here's a few thoughts…
I think we first need to call out—loud and clear-- the injustice which is reflected in these recent judicial and legislative developments.  As reflected in thousands of verses of Scripture, God is the author of Justice.  Those of us who are followers of Jesus have a biblical responsibility to call out the injustice we see, in Jesus' Name.
Advocacy is an important part of calling out injustice, too.  However flawed, we live in a democracy; let's use the tools of our governmental system to call out the wrong.
Pray.  We need to call upon God for justice in each of these situations.  We need to pray for His peace.   We need to pray for Trayvon's parents Sybrina Fulton and Tracy Martin.
We also need to pray for our enemies.  This is a difficult task and not something we can do on our own.  This is what distinguishes us as followers of Jesus, and this is what people like Rev. Martin Luther King, Jr. and Cesar Chavez knew, and did.
I am so sad for Trayvon Martin's parents at this time.  I am, however, very heartened by their prayerful responses to the unjust verdict in their son's case.  They are true Christians.  With their words I'll close:
"Lord during my darkest hour I lean on you…You are all that I have. At the end of the day, GOD is still in control. Thank you all for your prayers and support. I will love you forever Trayvon!!! In the name of Jesus!!!"   Sybrina Fulton.
"Even though I am broken hearted my faith is unshattered I WILL ALWAYS LOVE MY BABY TRAY."  Tracy Martin.